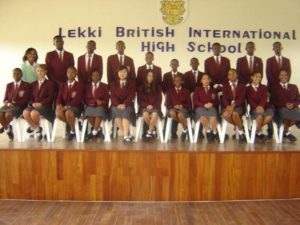 A Junior Secondary School pupil I of the Lekki British International School, Lekki, Lagos was supposedly expelled for putting sulphuric acid and ethanol in the water bottle of his classmate.
It was gathered that the 12-year-old was envious of the 11-year-old female classmate, who had beaten him to the first position in the first and second terms.
The incident was said to have happened around 1.30pm on Wednesday, June 14 as the school was planning for the third term exam when the 12-year-old allegedly sneaked into the school's laboratory and stole the acid and ethanol.
He was said to have mixed the chemicals and poured them into the 11-year-old's water bottle when two pupils of the school reportedly caught him in the act and reported to the school management.
The suspect allegedly owned up to the crime, saying he had been planning it for sometime.
A member of the 11-year-old's family said on Wednesday that despite the culprit's confession, the school allowed him to sit for the third term examination.
An official, who did not identify herself, said the pupil had been expelled.
She said, "The boy has been expelled with immediate effect. The girl is in school and she is fine. We have zero tolerance for such misbehaviour."
But according to the victim's aunt, the boy wasn't expelled, the school is threatening her niece and trying to cover up for the boy.