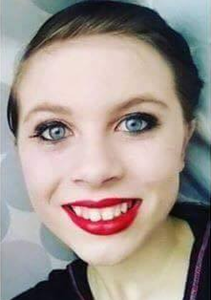 12-year-old Katelyn Nicole Davis of Cedartown in northern Georgia, USA broadcasted live her suicide on social media. The video showed the teenager hanging herself on a tree in front of their house after saying goodbye to her loved ones, and expressed how sorry she felt for taking such decision.
The young girl said that she had been physically and sexually abused by a family member. Facebook has been removing any posts of the video that appear on the social media site as requested by police.
Police rushed to Davis's home to save the girl on the evening of her suicide, but she was pronounced dead after being taken to Polk Medical Center's Emergency Room.
Police however say they can't stop her suicide video from being shared online as it is already on many websites and many people have it on their devices. (CRACO cannot share such video in this blog).
However, Police are investigating the allegations of abuse she made.
Davis made similar allegations of abuse in an online diary three days before she took her own life, according to police.
Local authorities weren't aware of the suicide video until they were contacted by a police officer in California who saw it the night it was recorded, according to Polk County Police Chief Kenny Dodd.
Authorities in Polk County say no charges have been filed, but they continue to investigate the allegations.
If you, or anyone you know, is depressed or considering suicide, please call CRACO on ±234-08028468268. If you think no one cares, like Katelyn, we want to assure you that at CRACO we truly care. We are brothers, sisters, and parents to every child. Just give us a call or send us a message at info@cracong.org, and we will be there with you all through. Suicide is not the way out.
Please share this message, you might be helping someone out there.