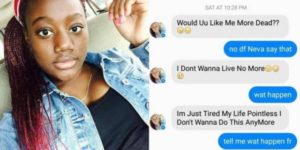 A 14-year-old girl broadcast to Facebook Live from her Miami area foster home as she hung herself in the bathroom.
The Florida Department of Children and Families offered few details Tuesday about the weekend death-by-suicide of Nakia Venant, whom police found hanging from the door frame in the bathroom.
One of the girl's friends told the Miami Herald she saw some of Venant's two-hour livestream on Sunday and called Miami-Dade police, who responded to her house.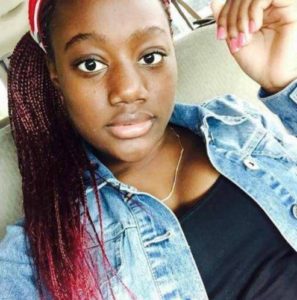 She then gave them a wrong address in Miami. When police showed up there, residents gave them the address of Venant's foster home in the suburb of Miami Gardens.
Officers found the 14-year-old hanging from a scarf fashioned into a noose around her neck and tried to resuscitate her, but without success.
Venant was then rushed to Jackson North Hospital, where doctors pronounced her dead.
Child social services and Miami Gardens police are investigating the circumstances of the girl's suicide.
Venant's livestreamed death comes just three weeks after another girl, 12-year-old Katelyn Davis, of Georgia, broadcast her own suicide on Facebook.
Source: Daily Mail