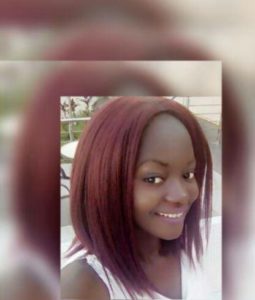 A 300-level final year student of College of Nursing and Midwifery, Jalingo, Miss. Mercy Victor, on Tuesday, died of injuries she sustained following a gang-rape on her by suspected hoodlums on Sunday night.
Police Public Relations Officer in the state, ASP. David Missal who confirmed the development on Tuesday said the matter was reported to the headquarters on Tuesday morning but was referred to the GRA Police Station in Jalingo for investigation.
President of the National Union of Taraba State Students, Comrade Hope Vyonku told journalists in Jalingo that Miss. Mercy ran into the hands of the evil gang on her way to school on Sunday night while returning from a weekend.
"I was told that she was returning to the school from town on a tricycle she boarded when the incident happened close to the bridge after the State Specialist Hospital Jalingo.
"She was reportedly raped and and abandoned by the road side, before a passerby rushed her to the State Specialist Hospital where she died this morning," he said.
While condemning the raped and murder of Mercy Victor, Vyonku called on the authorities of the school to put in a place adequate security measures to ensure the safety students of the college.
"We have declared one week of mourning in honour of Mercy and all victims of hoodlums related crimes in that school and we call on the management to urgently put in place interim measures to guarantee the safety of the students or risk protest," he said.
One of the students Vivian Julius said that this was one incident too many and pleaded with the relevant authorities to set up constant patrols on the road as it had become a nightmare for users at night.
"This is very unfortunate. Mercy was such a lively lady that would never hurt even a fly. This road is now a death trap for us. Once it is night, you dare not pass on that road. So many of our students have been robed and raped on that road. Please the security people should come and set up some check points on this road and they should have regular patrols here otherwise this would just continue", tearful Vivian pleaded.
Parts of Jalingo especially areas around the School of Nursing have become notorious for constant attacks on people at night where the victims are often stripped of their mobile phones and other belongings and raped.