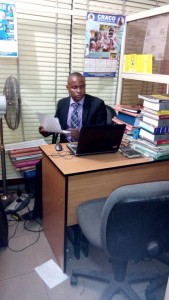 The President of Child Rights Awareness Creation Organisation (CRACO), Barr. Joseph Igwe, has raised alarm over the rising cases of child rape, defilement and abuse in Lagos State, lamenting that in recent times, several child abuse cases had been reported to the Organisation.
The Lagos State Government has handled over 14,166 rape and domestic violence in the state in the last eight years.
He said the growing rate of the menace in the society is worrisome. According to him, there had been cases of men raping young girls and fathers doing the same to their daughters, adding that such acts are crimes and CRACO is ever ready to work with Lagos State Government to ensure effective prosecution of offenders in court.
He stated that cases of this nature should not be left in the hands of government alone. Everybody, including parents, religious leaders, teachers, opinion moulders and the society as a whole have a great role to play in checking these two social ills.
In the first place, the government as the official enforcer of social discipline must rise up to the occasion by promulgating laws that will severely punish would-be rapists and child abusers.
He propose that the government and NGOs should embark on an enlightenment campaign in the mass media, using the local languages to sensitise people of the twin evil of child abuse and rape and the repercussion. Parents must be educated on the need to warn their children of the evil effect of rape and the need to treat their children humanely.
Secondly, discipline must be promoted in the homes. Male children must be told to have respect for the female child. Girls should be taught to dress modestly and not seductively to reduce incidence of sexual molestation and harassment.
Teachers in schools and churches also have their roles to play in this regard.
There is also the need for parents to bring up their children properly by counselling them on how to relate with the opposite sex to avoid immoral acts and other deviant behaviour that could be inimical to their wellbeing