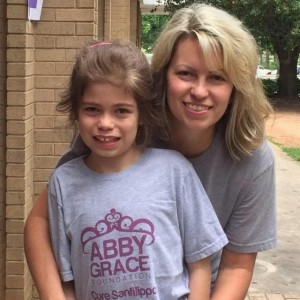 Doctor Says There's 'No Hope' For Sick Daughter, But Mom Refuses To Tell Her She's Dying
Having a child is a big decision for any set of parents: you need to be able to emotionally and financially care for the baby and are responsible for his or her well-being and happiness.
But there are certain parts of life that cannot be prevented, and parents need to also be prepared for them. Sometimes it's an accident, which occurs due to a bad set of circumstances. Other times, a child can be diagnosed with a disease without hope for survival.
In this case, a mom and dad are raising a dying baby.
Of course, there's an ethical dilemma regarding whether or not to tell the child about his or her condition. Age comes into play, as well as maturity and how long the child is expected to live.
One mother, Wendy Baucom Ferguson, has a daughter with a terminal illness and knows how hard it is to be a parent knowing this. Abby grace has Sanfilippo syndrome, a rare disease that affects the patient's brain and spinal cord. There is no cure for this illness.
Wendy and her family have decided to tell Abby Grace about her disease, but not that she will die because of it. They hope she will live a happy life without the burden of the knowledge.
Wendy Baucom Ferguson's daughter, Abby Grace, is afflicted with a rare disease called Sanfilippo syndrome, which affects her brain and her spinal cord. It's a terminal illness, and though she is 12-years-old, causes her to behave and think like a 6-year-old.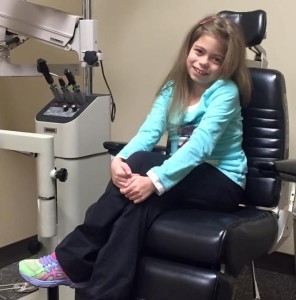 When she was diagnosed, doctors told her parents to "go home, love and spend time with her" but also said that they would watch her die.
The mom has decided that her daughter doesn't need to know that she will die because of her condition.
Many people would argue that this isn't fair to the little girl.
But Wendy says that she just wants her daughter to live a full, happy life while she can, without the burden of that knowledge.
Meanwhile, she and her family are campaigning to raise money to try to find a cure for the illness.
What do you think about what Abby's parents are doing?