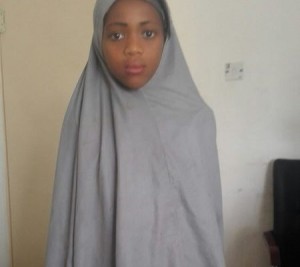 A Man in Kano has finalised plans to marry off his 13-year-old daughter, Bilkisu, to his 56-year-old friend. The same day, he also said he planned to marry off another daughter, who is almost the same age as Bilkisu.
One relative took Bilkisu to the Freedom Radio office in Sharanda, Kano, where a media campaign was launched on behalf of the girl, who says she cries every time the marriage is mentioned.
The relative vowed to take the matter all the way to the governor and emir of Kano and pleaded with him to stop the marriage, which is scheduled for Friday.
Bilkisu's father is a teacher in a Quran school. Bilkisu would be the fourth wife of his friend, who has many children and grandchildren from his three current wives.
Child marriage has a lot of negative consequences and health implications. It is prohibited by Nigeria child right Act, 2003. Around the world, many children have lost their lives as a result of child marriage, either when they were forced to have sex with their adult husbands who is too matured for their little bodies or during child birth. Most of them who escape death during child birth live the rest of their lives with the health condition called vesico vaginal fistula (VVF).
We must therefore not remain silent when we hear of a child being given away in early marriage. Kudos to the relative of Bilkisu for taking necessary steps to save the little girl from the ugly consequences of child marriage. We must all lend our voices to the campaign to stop child marriage especially in Northern part of Nigeria. #SayNoToChildMarriage