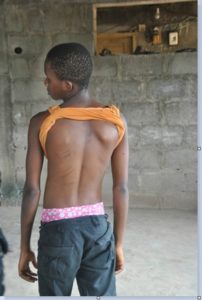 The acting Police Commissioner in Lagos State, Edgal Imohimi, has led a team of operatives to rescue a 13-year-old housemaid, Nkechi Oseh, who was locked indoors for weeks by her madam who traveled to the United Kingdom.
According to a press release by the State Command signed by the spokesman, ASP Olarinde Famous-Cole, the woman, a staff of the NNPC, Betty Ifeoma, had locked up the girl inside her house located at 30, Adeniran Ajao Estate, Anthony Village, with only two packets of Cabin biscuits and traveled out of the country in the last two weeks.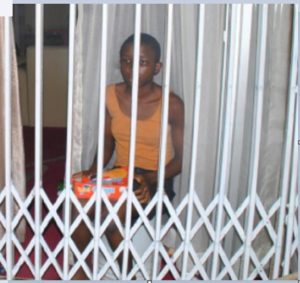 It was gathered that it was not the first time Ifeoma will lock the girl in the apartment without food and travel for weeks.
Oseh who told the police that she is an orphan, looked pale and malnourished. She added that whenever her boss travels out of the country and locks her indoors, she resorted to drinking water from the toilet whenever she is thirsty.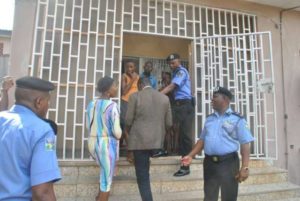 She also told the CP that she had been locked up at four different times since her uncle brought her from Igboju in Delta State to live with Ifeoma.
"I have been locked up for two weeks, one week, three weeks and even one month whenever she traveled to London and since she traveled on Saturday, I have been crying before God helped me today," the poor girl told the police in tears.
It was gathered that during the rescue operation, the empty packets of biscuits and a container of food which was passed through the burglary proof for Oseh by concerned neighbours were discovered on the floor.