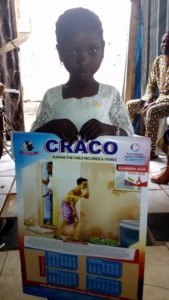 The management of Chrisland Schools has sent an email to parents reassuring parents of their children's safety. This comes after reports surfaced online few days ago of a 47-year-old supervisor in the school, Adegboyega Adenekan, who allegedly sexually molested a 2-year-old girl in the school. Ade was accused of molesting the little girl who was in the Lekki branch of the school in November 2016. A video recording of the little girl describing how the school supervisor molested her was played at the Ikeja
Sexual Offences and Domestic Violence Court.
Chrisland school is one of the best schools in Lagos state. For the past two years, CRACO has maintained a relationship with the school as the school usually brings some of the students to participate in community service activities at CRACO. We observe the students are highly intelligent and very disciplined, and we have severally commended Chrisland school for this excellence.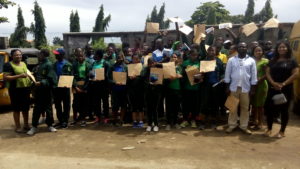 The alleged child defilement incident should not discourage parents from continuing to allow their children partake in the quality education for which Chrisland is known for the past 40 years.
The issue of rape and defilement of children has become prevalent in schools in recent time, not just Chrisland but every school is affected, but only few has come to public knowledge while many are either discovered and closed up by the school to protect their names or not discovered at all. But it exists. This calls for schools authorities to be more vigilant, sensitive, and also put appropriate measures in place to check such incidence. More important, pupils should be equipped with child safety education so as to protect themselves, know the set boundaries and be able to speak out if the boundaries are trespassed. To help schools achieve this, CRACO has embarked on a project to reach 50 schools in Lagos state by the first quarter of this year as part of our activities in preparation for the launch of our national campaign to end violence against children in Nigeria. Chrisland school is one of the schools we have sent letters seeking permission to visit the school to educate students on basic knowledge on these issues.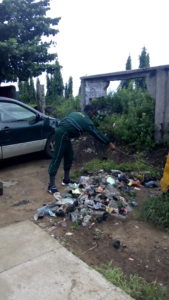 In December 2017, CRACO was invited to the presidential villa by the wife of the president to participate in a national workshop on war against abuse in Nigeria.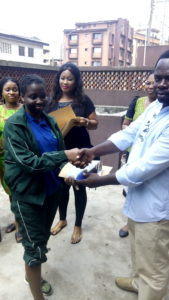 CRACO is a member of the global partnership to end violence against children. CRACO is one of the reputable organisations selected from twenty countries around the world to participate in a global leadership summit on child advocacy in China by March, 2018. CRACO has been in the forefront of the campaign to end violence against children in Nigeria. To win this war requires concerted efforts. We have sought to partner with Chrisland school and some other school in this campaign. If schools agree to work with us in this
campaign, we believe that our children shall be safe in schools. We really need to act fast to restore childhood to our children as they are fast becoming endangered species, especially the girl child.