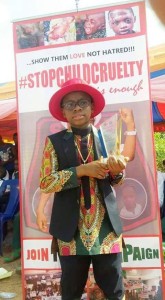 Seeing that the adults are not doing enough to save the children, the children have decided and determined to take their fate in their little hands by speaking out and fight for their cause. In recent time, many kid activists and child rights campaigners has risen in Nigeria, to campaign against child abuse, exploitation, child cruelty etc. Among such child right activists/ campaigners are the group called "Information Givers Kids (IGK)" and Ozzybosco Smile Foundation.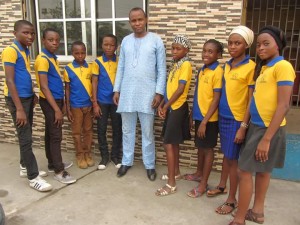 The IGK is a group of very intelligent children who came together to be a voice for the voiceless children of Africa. They passionately and vigorously campaign against child abuse and exploitation, and has further advanced their course by writing a book titled "The Voice of African Children". Craco has been of support and encouragement to these children and hope to do more to ensure that the world hears their voice.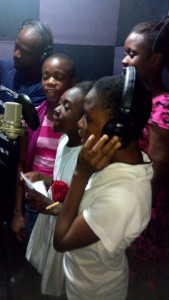 OzzyBosco Smile Foundation is a foundation founded by a 9-year old boy with massive support from his family, particularly his mother. OzzyBosco Smile Foundation is focused on campaign against child cruelty. OzzyBee, aka, OzzyBoscoWonderkid (a kid artiste) was touched by the story of 4 year old Usman Sadiq whose eyes were brutally plucked out by callous ritualists in Zaria.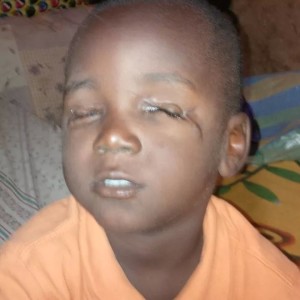 Yesterday, we reported on our Facebook page how politicians who promised to assist the 4-year old boy have failed to fulfil their promises. OzzyBee who wept profusely when he first saw the gory picture of Usman, has now taken it upon himself to reach out to individuals and corporate bodies soliciting help for Usman Sadiq. Thankfully, his Stop Child Cruelty (SSC) campaign is gradually paying off as individuals and corporate bodies have started responding to the renewed call of the kid activist for urgent assistance to Usman Sadiq. Members of the Employee Volunteer Scheme of Airtel has found it necessary as part of their corporate social responsibility (CSR) to remember Usman.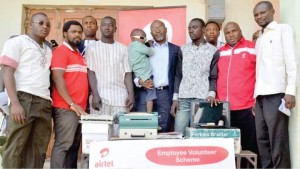 It is worthy of mention here that OzzyBee had earlier in August, 2016 led his crew to visit Usman  in Zaria, where he donated cash and material towards Usman's  education and rehabilitation. Craco commends OzzyBee, and thanks his supportive mother for helping the child to discover his talent in music early enough and using it to bless the lives of  his fellow children. Like we always say, "your talent is God's gift to you. What you do with it is your gift to God". We encourage more children to rise up and begin to speak out for themselves and their fellow children who are suffering abuse, exploitation, neglect, oppression and cruelty. CRACO is always ready to support your individual or collective efforts. The Information Givers Kids (IGK) in conjunction with CRACO is organising a Talent Conference for children in January, 2017. It is an opportunity to help your child discover and explore his/her God given talent. Contact CRACO for details on how to participate.