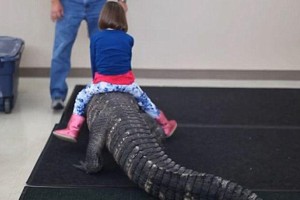 This is the horrifying moment a young girl rides an 8ft ALLIGATOR.
The small child sits on top of the giant reptile called Bubba as it walks around a room in front of onlookers.
It is not clear where the video was filmed, but reports suggest the stunt came during a session designed to promote conservation through education.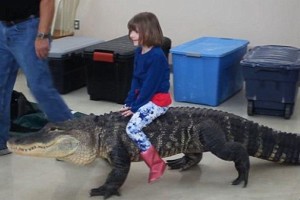 In the clip, the girl sits on top of the fearsome creature as it is commanded to walk.
At one point she gets off as the alligator lays down, but is encourage to resume her seat.
The video has caused controversy because of fears over the animal and child's welfare. The child is also at risk.