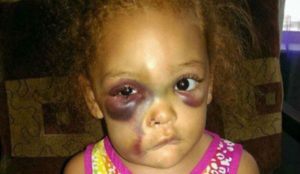 A 2-year-old boy and four year-old girl were allegedly brutalized by their stepmother in NDC, Igabi local government area of Kaduna State.
The children, Abdulrahman Abubakar and Maryam Abubakar are currently receiving treatment at a private hospital in Kaduna.
According to Daily Trust, the stepmother identified as Hasiya broke Abdulrahman's left hand, right leg and Maryam's head at their father's house.
The men of the Nigerian Security and Civil Defence Corps (NSCDC) are searching for the woman who fled the house after security agencies came looking for her.
Mother of the children, Halima, who spoke to Daily Trust at the hospital, said she and her husband started having problem 12 days after her son was born which brought to an end, their three year old marriage.