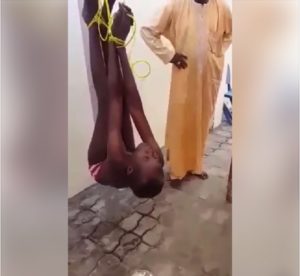 This young girl was accused of being a witch and responsible for the death of family members.
The incident which occurred in Borno State, saw the victim stripped to her underpants, tied up and suspended in the air.
Her torturers insisted on having her disclosed to them all the people she had killed.
This barbaric acts must stop. Join our campaign to end violence against children. Be a volunteer. Call 08028468268; or send your intetest to: info@cracong.org.
#ENDviolence