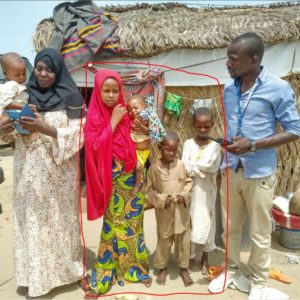 CRACO has received the story of a young girl left to cater for her four younger siblings after the death of their elder sister.
The young girl has been reportedly left to cater for as many as four other young kids in Borno state.
She is just 12-year-old and orphaned.
Her name is Aisha. She is taking care of four children after the death of her elder sister in Borno.
Three of the children are her siblings while the youngest belongs to her late sister. She makes a living fetching and selling firewood. They all live in a tent in Cross Kauwa, few kilometers to Baga in Kukawa Local Government Area of Borno state. Aisha certainly need help.