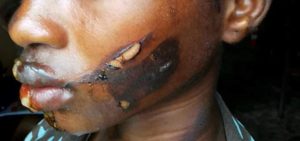 On Friday, September 7, 2018, police attached to Ekeki Police station arrested one Sunday Effiong at Etegwe, Yenagoa, Bayelsa state capital for using a hot electric iron to burn one 13-year-old-girl simply called Christiana, causing, in the process severe and grievious bodily injuries on her breasts and several parts of her body. On Saturday, September 8, CRACO reported this incident where it was stated that this act of cruelty was as a result of an allegation against her by a neighbour simply identified as Patrick who reported that Christiana stole his N3000. Though Patrick was said to have earnestly begged Effiong not to punish Christiana any more as the money had been found, but Effiong gave deaf ears to the plea, and still went ahead to subject Christiana to torture. We learnt that upon the report, Mr Effiong took the girl to the house, pushed the wife outside, locked the door, stripped her naked, tied her hands and legs and used the iron on her breasts, face, mouth and eyes.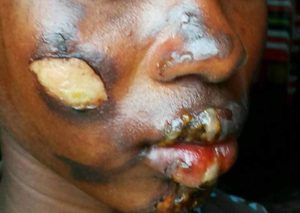 EYE WITNESS ACCOUNT
Further investigations by CRACO revealed that long before this incident, Christiana had been an object of constant assault and torture by Effiong. The latest torture of using electric iron seem to be the last straw that broke the camel's back. This fact was confirmed by Effiong neighbours, including his landlord. According to the landlord, Mr. Dorgu, "on Friday, September 7, when I saw the young girl, all her face and body were like they were burnt, barbecued. Many of the women gathered to ask what was wrong with her. She opened her chest region and we saw that her breasts were burnt too. She also had serious burnt marks on her two laps. Christiana has been under serious suffering from her guardian – Mr. Effiong. Most times she has been beaten severally. Under serious rain she would be sent to fetch water. She is not going to school. Before this very incident, some men and I had actually spoken to Mr. Effiong on the need to stop maltreating the girl, but he refused to listen to us, so we left him since it is their family matter".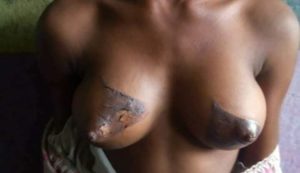 Another neighbour also confirmed that Christiana has been suffering. "If you see where she is eating, you would feel sorry for her. Their backyard is her wardrobe. She is being beaten for everything, even when the two small children in the house cry. At one time, it was hammer the man used to beat her. To me, a slave is even better than her".
The incident was reported to operatives of Bayelsa state Police Command security outfit, Operation Doo Akpo, by another neighbour – Mr. Jerry Tom, when he could no longer bear seeing Christiana in such painful condition.
We also said that Mrs. Effiong is even more insensitive to Christiana than her husband, but when confronted, she denied the allegation and exonerated herself from what her husband did to Christiana. She said, "when my husband locked her inside the room, I begged him to open the door but he refused. I cried severally and our two children were also crying. When he eventually opened the door, the question I asked him was why he would be that wicked to the girl, when I saw the injury". Mrs. Effiong however pleaded to the police to release her husband because he must have learnt his lesson.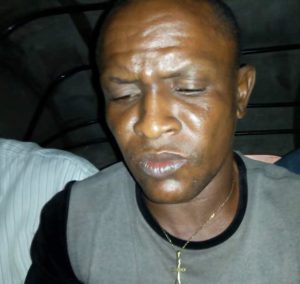 Mr. Effiong is still in Police custody. The Police Public Relations Officer (PPRO) Mr. Asinim Butwats said the case has been transferred from Ekeki Police Station to the state criminal investigation Department (SCID), and the suspect would soon be charged to court.
Christiana is at a protective home where she is safe. Arrangement is also being made for her education. CRACO will closely monitor development to ensure Christiana gets justice, by ensuring Mr. Effiong is punished for the inhuman treatment he subjected Christiana to. Meanwhile, we commend the Bayelsa Police Command and the Police Clinic for treating Christiana free.