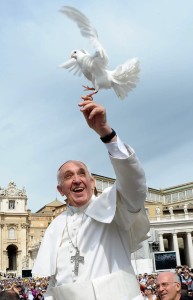 Pope Francis has exhorted catholic bishops worldwide to do what's needed to ensure children are protected from sexual abuse by clergy.
In a letter released on Monday to the bishops, the Pope decries "the suffering, the experiences and pain of minors who were abused sexually by priests".
"It is a sin that shames us" the pope said. "Persons responsible for the protection of those children destroy their dignity".
The church's reputation has been stained in several countries during the last few decades as people have come to report that parish priests or other catholic clergy raped or molested them as minors. The allegation shows that local bishops sometimes knew about and covered up child sex abuse involving problem priests and triggered multimillion dollar lawsuits, as well as several criminal prosecutions.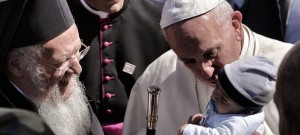 The Pope expressed the church's regrets and begged for forgiveness. He denounced the "sin of what happened, the sin of failing to help, the sin of covering up and denial, the sin of the abuse of power".
The message of the Pope came after a priest in Kerela, India, was arrested for sexually abusing an 11-year-old school boy on December 21. The Priest, father Basil Kuriakose is accused of molesting and sodomising the child. Recall that Craco reported some weeks ago how a parish priest of a catholic church parish in Abuja was arrested and arraigned before a High court in Abuja for raping a 10 years old girl left in his custody.