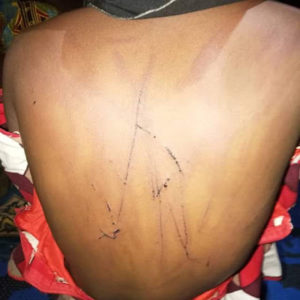 A 14-year-old teenager has reportedly escaped torture and abuse from her guardian in Adamawa State.
The minor, Hajjati Umar, from Yobe State was said to have escaped from her guardian's home, Sunday, where she was reportedly being held, tortured and abused.
Pictures obtained by CRACO showed bloody prints of cables used as a whip all over her back as well as bruises on her leg where she was reportedly tied up and chained.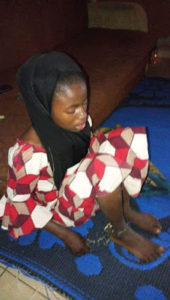 Hajjati had been reportedly tied and locked in the house by her guardian since Saturday.
The guardian allegedly accused Hajjati of stealing N9,000. Hajjati escaped on Sunday morning using a knife to cut loose the rope