GRAPHIC CONTENT: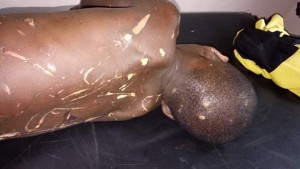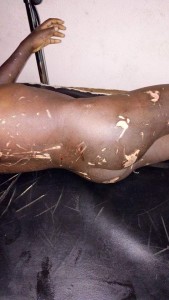 Our attention was drawn to this extreme case of child torture. This is another case of a step mother torturing her step child to death. This reportedly happened in Bayelsa state. The child gave up the ghost as he was being rushed to Federal Medical Centre,Yenagoa.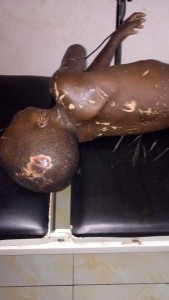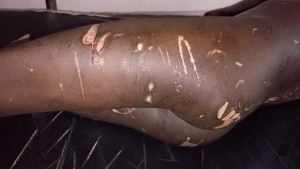 The rate of child abuse in South-South part of Nigeria is rising every day. Just last week, we received another case in Rivers State where a small girl of about 10 years old who works as a house maid was impregnated by one of his madam's sons, and despite her condition, she was still being maltreated and over laboured, and nobody cared to take her to hospital.
We have demanded details of how we can reach the family involved and rescue the girl, but yet to receive any. Like wise we are demanding further information about the case of this tortured child. We shall be pleased to have further information concerning this case so that we can follow it up and ensure that perpetrators of such evil act do not go unpunished.