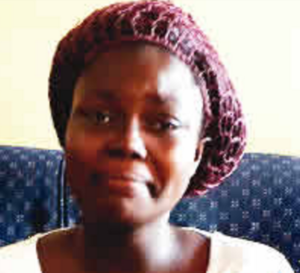 The Edo state police command have arrested 23-year-old mother of two, Miracle Johnson, pictured above, for selling her six-week-old baby and using proceeds from the transaction to buy a phone.
Miracle who hails from Agenebode in Etsako East local government area of the state, had sold her baby, Greatness, to an orphanage in Onitsha, Anambra State, for N200,000.
Miracle said she was pushed to sell her baby because of financial hardship being experieneced by herself and her husband. Hear her:
"My baby was born on July 2. I sold her due to frustration. My husband was just struggling (to provide for us). My friend (Mama Joy) said that since my husband was not taking care of me, if I did it (sold the baby), I could give the money to my husband to start a business or buy a motorcycle. Two weeks later, she came back. I did not know what happened to me. So, I carried a bag, picked some things and left. I sold her to an orphanage in Onitsha. The orphanage bought the child for N200,000. I just bought only a phone; I did not want to buy it, but she (Mama Joy) forced me to do so"
The Commissioner of Police in the state said the baby would be rescued while the suspect would be charged to court.