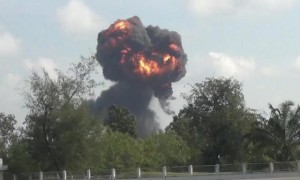 Today is children's day in Thailand. But trajedy struck as a Thai military air show for children was marred when a fighter jet plunged from the sky and burst into flames, killing the pilot.
Families were gathered at the airport in the southern city of Hat Yai to watch the show put on for Thailand's annual Children's Day.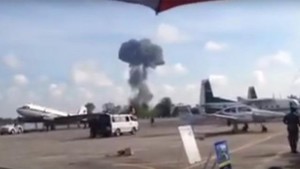 Amateur video footage showed the JAS 39 Gripen jet maneuvering over the Hat Yai air base in southern Thailand when it suddenly lost altitude and crashed in a ball of fire away from spectators.
The Ministry of Defense is investigating the cause of the crash on Saturday.
Children's Day is usually observed with public outings at military bases.